Contact Lenses for
Clear Comfortable
Enhanced Vision
Contact Lens Specialists in Ridgefield
As a leading contact lens supplier, we offer a comprehensive range of contact lenses to meet your specific needs. Our eye doctors are trained in fitting all types of contact lenses, including hard-to-fit lenses. Discover the freedom of vision without glasses at Ridgefield Family Eye Care.
Our Recommended Products: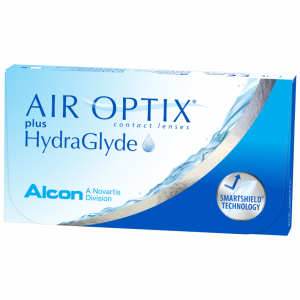 AIR OPTIX® plus HydraGlyde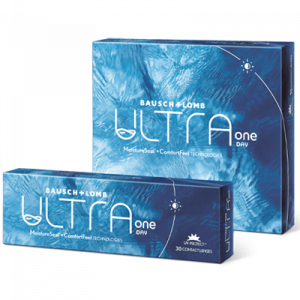 Bausch + Lomb ULTRA ONE Day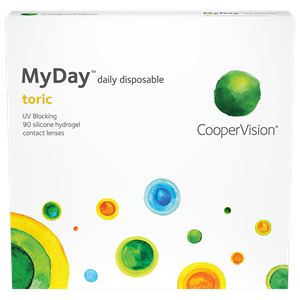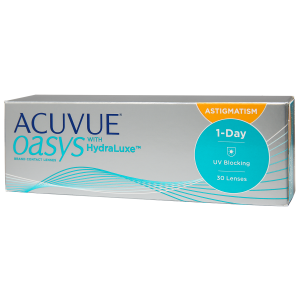 ACUVUE OASYS® 1-Day for Astigmatism
Contact Lens Eye Exam and Fittings at Ridgefield Family Eye Care
What Is a Contact Lens Eye Exam?
During a contact lens eye exam, our optometrists will evaluate your eyes' health, vision, and corneal shape to determine the best contact lens option for you. We will also discuss your lifestyle and visual needs to select the most appropriate lens type and prescription.
Contact Lens Fitting
Finding the right fit involves taking measurements of your eyes to ensure that the lenses are the correct size and shape. You may receive a trial pair of contact lenses to test for fit, comfort, and vision. We also provide instructions on how to properly insert, remove, and care for your lenses.
Follow-ups
After wearing the contact lenses for some time, you will come in for a follow-up appointment. This is to ensure that the contact lenses fit correctly and that your eyes are healthy. Your lenses are then managed with long-term follow-ups.
Some of Our Most Sought-After Prescription Contact Lenses
Daily disposable contact lenses are a popular choice among contact lens wearers. As the name suggests, these lenses are designed to be worn for a single day and then disposed of, eliminating the need for cleaning and storing. It provides a convenient and hygienic option for those who wear contact lenses occasionally. Additionally, these lenses offer excellent comfort and sharp, clear vision.
Bi-Weekly & Monthly Contact Lenses
Bi-weekly and monthly contact lenses are made to be worn for either two weeks or a month, depending on the lens type. While these lenses require cleaning and storing, they are more cost-effective than daily disposable lenses.
A wide range of bi-weekly and monthly prescription options are available. Some lenses also offer extended wear that can be worn continuously for up to 30 days, making them a great option for people with busy lifestyles.
Bifocal & Multifocal Contacts
Bifocal and multifocal contact lenses are designed to provide clear vision for people with presbyopia, a condition that affects near vision as we age.
Bifocal contact lenses have two prescriptions, one for distance and one for near vision, while multifocal lenses have multiple prescriptions that allow for clear vision at different distances.
These lenses provide a convenient alternative to traditional eyeglasses. However, some people may experience difficulty adjusting to them. In this case, monovision contact lenses are an excellent alternative to multifocal lenses.
Custom contact lenses can be designed to meet the specific needs of individual patients. These lenses are tailor-made based on precise measurements of the patient's eyes, providing a more comfortable and effective fit.
We also offer a selection of colored contact lenses, available in both prescription and non-prescription forms. Ask us about our colored and custom lenses and get ready to see the world in a bold new way.
Hard-To-Fit Contact Lenses
If you have a unique eye condition, finding a contact lens that fits correctly and provides clear vision can be challenging.
Luckily, here at Ridgefield Family Eye Care, we offer a range of contacts that can be personalized for your specific needs. A customized fitting with one of our experienced optometrists will help identify the right fit for your specific condition.
Anyone with one of the following conditions may have "hard-to-fit" eyes:
Dry Eyes
Astigmatism
Giant Papillary Conjunctivitis (GPC)
Keratoconus
Pellucid Marginal Degeneration
Post-LASIK or other refractive surgery
Presbyopia (reduced near vision common in individuals aged 40 and over).
Corneal Scarring
No matter what your needs are, we can help you find the perfect hard-to-fit contact lenses to ensure optimal comfort and vision. Don't let your unique eye condition hold you back from enjoying the benefits of contact lenses. Visit us Ridgefield and see the difference hard-to-fit contact lenses can make.