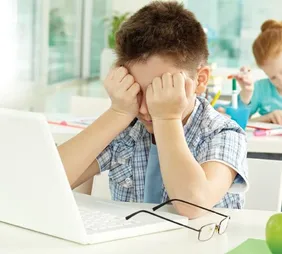 Is your child experiencing vision problems caused by increased screen time?
Is their vision getting worse every year?
We focus on the health of children's eyes by treating blurred vision, worsening myopia (nearsightedness), and vision-related learning problems.
Make an appointment for a thorough eye exam by our professional optometric team.
Comprehensive eye care for adults and children
MENTION THIS MESSAGE, GET 20% OFF the purchase of eyeglasses and sunglasses.
May not be combined with insurance savings or other offers.