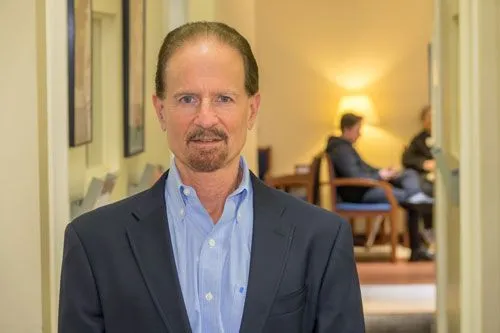 Dr. Alan Berman received both his Bachelor of Science Degree and Doctorate of Optometry from the Pennsylvania College of Optometry in 1982, after completing a Bachelor Degree in Psychology (Cum Laude) at Boston University in 1976. He is certified to use therapeutic pharmaceutical agents by the State University of New York, Pennsylvania College of Optometry, and the State of Connecticut. He is also licensed to practice optometry in Connecticut, New York, Massachusetts, New Jersey, and Pennsylvania.
Dr. Berman is a partner in Ridgefield Family Eye Care as well as the Co-Director of the Institute for Sports Vision in Ridgefield, CT. He is a member of the American Optometric Association, the American College of Sports Medicine, the Sports Vision and Contact Lens Section of the American Optometric Association, and the Connecticut Association of Optometrists. He is also a former President of the International Academy of Sports Vision. Dr. Berman is the founder and present co-chairman of the Vision Management Group, a national think tank and study group of optometric practitioners.
Dr. Berman has also conducted several clinical studies, published several journal articles and textbook chapters, and is a frequent lecturer on various clinical aspects of eyecare. He also has been a spokesperson and consultant to various contact lens manufacturers and organizations.